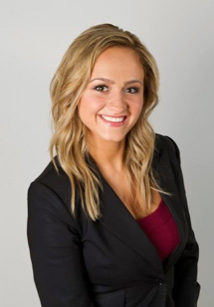 Brittany Wolak
Broker Associate 
Brittany's background includes moving to Seattle shortly after graduation and assisting in opening a new restaurant. Moving on to Fort Worth, TX, Brittany attended school and graduated with a degree in Business Management. Moving back to NW Indiana with her two beautiful children, Brittany can often be found at a local baseball game -a sport she loves with a passion. She also enjoys traveling, cook outs, accounting and physics.
Brittany has the commitment, energy and determination it takes to skillfully guide you through the process and have a successful outcome.
Brittany worked as an assistant and transaction processor for a team of agents and followed her desire to become an agent herself. With 'behind the scenes' knowledge of how to move a transaction from beginning to end, Brittany hit the ground running as soon as she secured her realtor license. Born and raised and currently living in NW Indiana, Brittany's familiarity with the region enables her to assist clients in selecting the perfect neighborhood for their needs. If Brittany had to choose her favorite part of being a realtor, it would be a tie between educating first time buyers on the process of owning a home, working with military families, or working with investors to find the perfect property to buy and flip to sell or rent.
 Brittany's secret dream job – to direct a show called "Million Dollar Listing Northwest Indiana!"